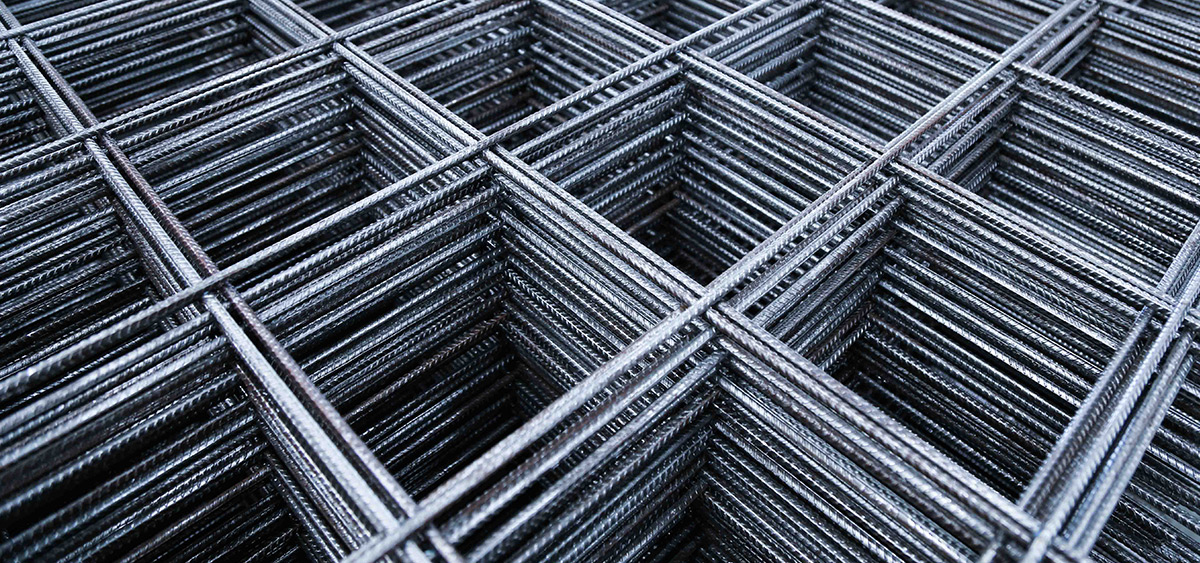 Mesh & Bar Pty Ltd manufactures a 500mpa steel reinforcing mesh suitable for use in a variety of applications including:
– Concrete footpaths
– Industrial and commercial ground slabs
– Precast Panel construction
– Residential slabs and footings
Standard reinforcing mesh sizes are 6.0m x 2.4m for the SL and RL range of products.
The trench mesh products all come 6.0m long with a variety of standard widths from 200mm to 400mm.
The wire used in our reinforcing mesh has a ribbed profile. This ribbed profile improves bonding to concrete, which minimizes concrete cracking that may occur as a result of concrete shrinkage.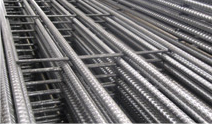 Square Rib Mesh
| PRODUCT CODE | STANDARD UNIT | MAIN WIRE (mm) | EDGE WIRE (mm) | CROSS WIRE (mm) | MASS (kg) |
| --- | --- | --- | --- | --- | --- |
| SL81 | Sheet | 7.60@100 | 7.60@100 | 7.60@100 | 105 |
| SL102 | Sheet | 9.50@200 | 6.75@100 | 9.50@200 | 80 |
| SL92 | Sheet | 8.55@200 | 6.00@100 | 8.55@200 | 65 |
| SL82 | Sheet | 7.60@200 | 6.00@100 | 7.60@200 | 52 |
| SL72 | Sheet | 6.75@200 | 4.75@100 | 6.75@200 | 41 |
| SL62 | Sheet | 6.00@200 | 4.75@100 | 6.00@200 | 33 |
| SL52 | Sheet | 4.75@200 | 4.75@200 | 4.75@200 | 22 |
Rectangular Rib Mesh
| PRODUCT CODE | STANDARD UNIT | MAIN WIRE (mm) | CROSS WIRE (mm) | MASS (kg) |
| --- | --- | --- | --- | --- |
| RL1218 | Sheet | 11.90@100 | 7.6@200 | 157 |
| RL1118 | Sheet | 10.65@100 | 7.6@200 | 131 |
| RL1018 | Sheet | 9.50@100 | 7.6@200 | 109 |
| RL918 | Sheet | 8.55@100 | 7.6@200 | 93 |
| RL818 | Sheet | 7.60@100 | 7.6@200 | 79 |
| RL718 | Sheet | 6.75@100 | 7.6@200 | 68 |
Trench Rib Mesh
| PRODUCT CODE | MAIN WIRE (mm) | CROSS WIRE (mm) | WIDTH (M) | LENGTH (M) | MASS (kg) |
| --- | --- | --- | --- | --- | --- |
| L08TM3W | 7.60@100 | 4.00@300 | 0.20 | 6.00 | 7 |
| L08TM4W | 7.60@100 | 4.00@300 | 0.30 | 6.00 | 9 |
| L08TM5W | 7.60@100 | 4.00@300 | 0.40 | 6.00 | 12 |
| L11TM3W | 10.65@100 | 4.75@300 | 0.20 | 6.00 | 13 |
| L11TM4W | 10.65@100 | 4.75@300 | 0.30 | 6.00 | 18 |
| L11TM5W | 10.65@100 | 4.75@300 | 0.40 | 6.00 | 22 |
| L12TM3W | 11.90@100 | 4.75@300 | 0.20 | 6.00 | 16 |
| L12TM4W | 11.90@100 | 4.75@300 | 0.30 | 6.00 | 22 |
| L12TM5W | 11.90@100 | 4.75@300 | 0.40 | 6.00 | 27 |
| L16TM3W | 16@100 | 4.75@300 | 0.20 | 6.00 | 31 |
| L16TM4W | 16@100 | 4.75@300 | 0.30 | 6.00 | 41 |
† L16TM3W & L16TM4W are not available from all branches, please contact your local branch for further details
Ute Mesh
| PRODUCT CODE | STANDARD UNIT | MAIN WIRE (mm) | CROSS WIRE (mm) | MASS (kg) |
| --- | --- | --- | --- | --- |
| SL62UTE | Sheet | 6.00@200 | 6.00@200 | 19 |
| SL72UTE | Sheet | 6.75@200 | 6.75@200 | 24 |
| SL82UTE | Sheet | 7.60@200 | 7.60@200 | 30 |
Please note: This product is not a stocked item, but can be ordered upon request